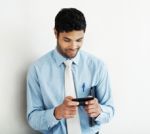 We Help People Connect
Looking for a way to easily and affordably reach your customers? PhoneTree® can help.

Today, communication is a vital part of our existence. Staying connected means providing important information in a timely manner, using the tools everyone has come to depend on -- phone calls, text messages, email and social messaging.

A PhoneTree system saves you time and ensures your message gets through. All to make staying connected to those important people a little easier for you.