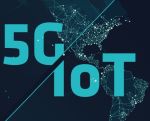 Fiber Optic Networks are Key for Upcoming 5G Deployment

Fiber optic networks are key for the upcoming 5G technology: this was the main message from the recently held "NExsT Telecoms Forum" in New York City. "Creating the Foundation of 5G and IoT" was hosted by Prysmian Group, a world leader in the telecom and energy cable systems industry.


The NExsT event saw the participation of some of the major North American and worldwide telecom operators and independent associations, as well as institutions and regulators. The latest developments in smart cities, 5G, IoT, data centers and FTTx are set to change the world, and the meeting focused around the theme of 5G and related topics such as today's key connectivity, optical fiber and infrastructure issues, what technology, business applications, policies and regulations will need to be in place, product and technology innovation, digital divide and a lot more.