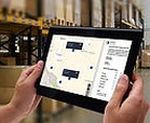 SensLynx Offers Companies "Always On" Connectivity and Increased IoT Productivity

SensLynx has designed a new suite of Seamless IoT Solutions -- an integrated plug-and-play bundle that comes with everything needed to prevent interruption including software, hardware and connectivity, as well as fully managed services and monitoring built-in through their Cloud Manager.


SensLynx Seamless Failover automatically rescues lost primary wired or broadband connections to maintain business continuity. SensLynx Seamless LTE almost instantly deploys primary connectivity to new or temporary (pop-up) locations, while also functioning as a backup or secondary connection. SensLynx Seamless SD-WAN is capable of combining multiple wireless or wired networks (e.g. cable, DSL, and broadband), into one seamless and super-quick connection that's unbreakable.